Denne komponent er tilgængelig i 37 andre sprog!
Dette plugin kommer med to sektioner, Gallery Editor & Gallery Player
Galleri RedaktørDette giver dig mulighed for at uploade og tilføje billeder i editor se og oprette en collage eller væg galleriet med drag & drop funktionen, denne editor view har også andre funktioner såsom resizing, positionering, snapper, anvender grænsen & dropshadow . Ved hjælp af disse muligheder, kan du nemt oprette en collage stil galleri eller væg typografigalleriet ligesom i demoen linket.
Galleri PlayerDette vil vise galleriet varer, du har oprettet i Editor visning, vil det reagere på grundlag af de kortkoder, der er genereret fra Editor view. Denne Galleri Player kan fastgøres i Post eller Pages .
Galleri Player understøtter video ( Youtube eller Vimeo ), billeder eksternt link . Også du kan beslutte, hvordan du ønsker at vise fuld visning af billeder, enten i lyskasse eller inden i beholderen .
Opdateringer
v2.0
+ Responsive layout implementation
+ Swipe feature for touch devices
+ Android and iOS support
+ Header already sent bug fix

v1.0
+ Initial Release

QR Code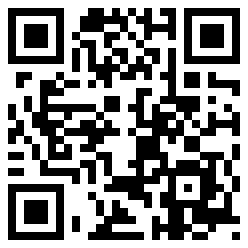 Credits
De viste billeder i preview er ikke inkluderet elementet. Men du kan købe fra nedenstående links.
Forfatter: macropixel
http://photodune.net/item/red-eyed-tree-frog/775355
Forfatter: vibes35
http://photodune.net/item/battle-lines/151942
Forfatter : . Hitdelight
http://photodune.net/item/coffee/639754
Forfatter: OlegDoroshin
http://photodune.net/item/cup-of-coffee/842687
Forfatter : . Pressmaster
http://photodune.net/item/happiness/2468082
Forfatter : . Andreasgradin
http://photodune.net/item/chess-girl/1522979
Forfatter : . Pressmaster
http://photodune.net/item/happiness/370508
Forfatter : . Andreasgradin
http://photodune.net/item/vintage-car/1041331
Forfatter: jorgosphotos
http://photodune.net/item/vintage-golf/2193076
Forfatter: Teka77
http://photodune.net/item/old-lampshade/2805663
Forfatter: ARZTSAMUI
http://photodune.net/item/paper-art/799359
Forfatter : . Designsstock
http://photodune.net/item/coffee-art/2196216
Forfatter: Yuri_Arcurs
http://photodune.net/item/happy-memories/646885
Forfatter: Subbotina
http://photodune.net/item/yacht-sailing-against-sunsetsailboatsepia-toned/1802903
Forfatter : . Epstock
http://photodune.net/item/golf-course-and-buggies/892613
Forfatter : . Joytt
http://photodune.net/item/tent/576217
---
Egenskaber
Oprettet:
10 September 12, Last Update
Søgeord
Word pressen galleri, collage billeder, CSS3, lydhør, jævn, stilfuld, knalde, væg billeder